feel
Flameproof Electrical Enclosures Limited (FEEL) is based at the centre of the UK Motorway network near Birmingham adjacent to all main International facilities.
Flameproof Electrical Enclosures Limited (FEEL) was formed in 1982. We specialize in the manufacture of Stainless Steel, Mild Steel, Cast Iron, GRP and Aluminum terminal enclosures and junction boxes suitable for installation within explosive atmospheres. The enclosures are certified and meet the requirements of the latest ATEX Directive.
The products within the FEEL range are being continually reviewed and expanded as necessary. In addition to an extensive range of standard products FEEL offers a design and certification service for customized equipment using the latest CAD techniques and facilities to provide cost effective products and fast deliveries. The FEEL name is synonymous with the very highest quality and
demanding solutions, the Company's mission is to supply a superior quality product that meets our customer's specific requirements and gets the job done on time. It is this reliability that has been the essence of FEEL's success. FEEL is the Right Choice for Quality Products and Quality Service.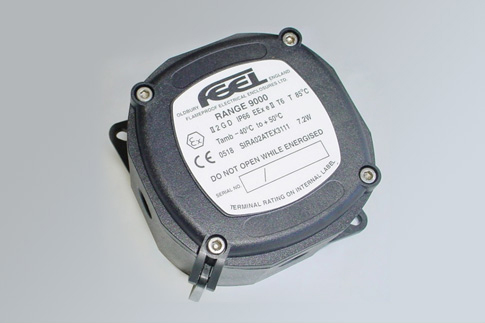 GRP Enclosures
SS Control Stations
HV Junction Boxes