globe
Globe Pipe Hanger Products, Inc. is a leading design engineer, manufacturer and marketer of pipe hanger products serving the USA and international markets in fire protection, commercial plumbing, and new or rehabilitation construction projects. Globe Pipe Hanger Products, Inc. and its sister company Pipe Hanger Products International began manufacturing support products for the mechanical and fire protection industries in 1926. We have dedicated years to building our reputation on impeccable service and quality at a competitive price for our customers.
Globe Pipe Hanger Products, Inc. began operations in a 10,000 square foot facility centrally located near Cleveland, Ohio. Under the guidance of ISO 9001 :2008, our operations have expanded to satisfy the increasing demand for high-quality mechanical and fire protection products. Occupying 150,000 square feet of manufacturing and warehousing space, proudly no other U.S. pipe hanger manufacturer has operated longer with the same family or group ownership than Globe Pipe Hanger Products, Inc.
Globe Pipe Hanger Products, Inc. manufacturers consistent quality parts for the fire protection industry. We manufacturer most standard items for industry needs and can work with you to design and create custom fabrications as needed. Our process control system ensures precision components and many of our products meet or exceed Underwriters Laboratories (UL) listings, Factory Mutual (FM) listings, Manufacturers Standardization Society (MSS-SP-69),and Federal Specifications (WW-H-171).
Beam Clamp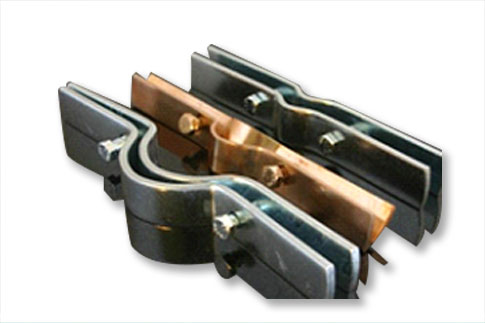 Riser Clamp
Pipe Swivel Hanger